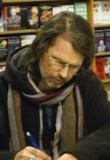 Richard Marcus is the author of two books commissioned by Ulysses Press, What Will Happen In Eragon IV and The Unofficial Heroes of Olympus Companion. His work has appeared in print and online all over the world and has been translated into German, Turkish, Arabic, Urdo and Indonesian. He has been featured in the German edition of Rolling Stone magazine and is a regular freelance contributor to the web site Qantara.de. He has contributed over 1700 reviews, articles and interviews to the online pop culture magazine Blogcritics.org and was the editor of the South East Asian arts and culture site Epic India Arts & Culture Magazine.
---
The Unofficial Heroes of Olympus Companion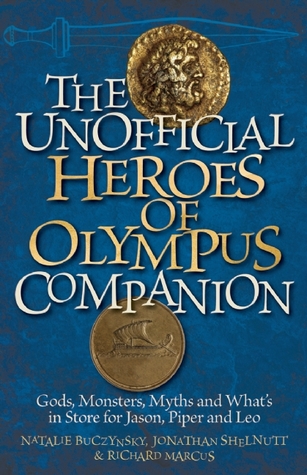 Coauthored with Natalie Buccynsky and Jonathan Shelnutt
Ulysses Press, 2011
The first book in the exciting Heroes of Olympus series from Rick Riordan, also the author of the best-selling Percy Jackson and the Olympians series, is a wild success. Now, young readers everywhere are already eagerly wondering what will happen in the next book in the Heroes of Olympus series. The Unofficial Heroes of Olympus Companion delivers fun predictions on the four books to come, as well as an in-depth look into the dark, riveting figures of Greek mythology and the new generation of demigods. The editors of PercyQuest.com lay out their exclusive predictions on what to expect from this new series. Can Leo control his dangerous ability to manipulate fire? What will happen between Jason and Piper? Will they reunite with Percy Jackson and the Roman demigods to fulfill the prophecy and defeat the giants?
---
What Will Happen in Eragon IV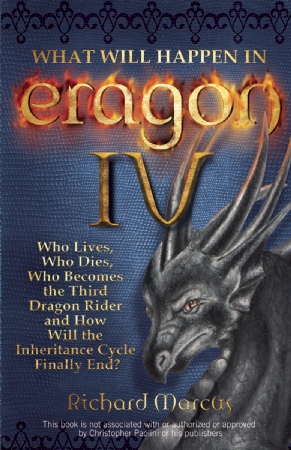 Ulysses Press, 2009
As eager anticipation for the fourth and final Eragon installment grows, huge questions remain about what adventures lie in store for Eragon, his fearless dragon, Saphira, and the rest of the gang. What Will Happen in Eragon IV presents bold and meticulously constructed predictions about how exactly the thrilling Eragon saga will end. Professional critic Richard Marcus draws on an intimate knowledge of the first three books to craft detailed, spot-on, and astonishing forecasts to answer the burning questions of Eragon fans everywhere: Will Eragon and Arya finally fall in love? Who will become the third dragon rider? Will Galbatorix finally be overthrown? And, most importantly, will the boy-hero survive his final escapade?
---
NaNoWriMo Notes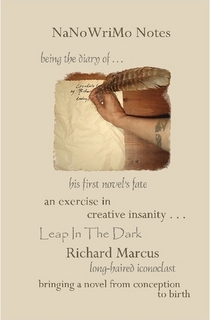 Lulu.com, 2008
A series of articles chronicling the author's experiences while bringing a book from idea to final draft during the National Novel Writing Month contest and beyond.