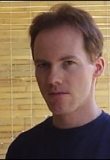 George Case is a writer on ideas and popular culture, and an acknowledged authority on the band Led Zeppelin. He is the author of "Jimmy Page: Magus, Musician, Man," "Out of Our Heads: Rock 'n' Roll Before the Drugs Wore Off," "Led Zeppelin FAQ," "Calling Dr. Strangelove," and "Arcadia Borealis: Childhood and Youth in Northern Ontario." Case has also contributed several articles to the social science journal Skeptic.
---
Recent Title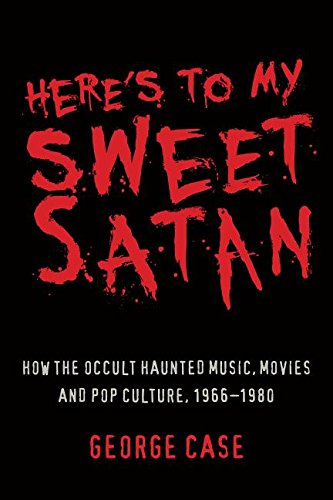 A sweeping and masterful cultural history, Here's to My Sweet Satan tells how the occult conquered the American imagination, weaving together topics as diverse as the birth of heavy metal, 1970s horror films, the New Age movement, Count Chocula cereal, the serial killer Son of Sam, and more. Cultural critic George Case explores how the occult craze permanently changed American society, creating the cultural framework for the political power of the religious right, false accusations of Satanic child abuse, and today's widespread rejection of science and rationality. An insightful blend of pop culture and social history, Here's to My Sweet Satan lucidly explains how the most technological society on earth became enthralled by the supernatural.
---
Recent Titles
Out of Our Heads: Rock 'n' Roll Before the Drugs Wore Off
Take a trip through rock 'n' roll's haziest, craziest period, beginning with the Beatles and Bob Dylan "turning on" in a New York hotel, and continuing on through two-decades of wonderful, colorful, history-changing music. From psychedelic Woodstock warriors like Hendrix and the Jefferson Airplane to psycho-stereo adventurers Pink Floyd; from the post-hippie bliss of Neil Young and cosmic cowboy Willie Nelson to the druggy blues of Black Sabbath and the hemp-happy rhythms of Peter Tosh and Bob Marley, Out of Our Heads gleefully celebrates music's most creative minds - and their chemically induced expansion. This is the rare book that is unafraid to bask in the groovy good times of rock 'n' roll without the politically correct preaching that has helped stifle the party. To all those who have ever listened to Dark Side of the Moon on a pair of headphones and said "Wow": this book is for you.
---
Jimmy Page
Magus, Musician, Man: An Unauthorized Biography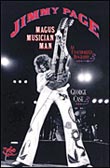 Now in paperback, Jimmy Page: Magus, Musician, Man is the first-ever biography of Led Zeppelin's legendary guitarist and producer. Never before has the story been told in such sharp detail, leaving no stone unturned, from the heady days of swinging London in the 1960s – when Page was lighting up the scene as an incendiary session man – through the bombast, beauty, and blues that is Led Zeppelin (not to mention the wanton sex and drug orgies that would come to define rock excess). Here is the story of rock's most enigmatic and influential icon.
"This biog is a cut above." – MOJO
---
Silence Descends: The End of the Information Age, 2000-2500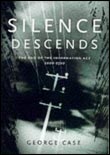 ---
Led Zeppelin FAQ:
All That's Left to Know About the Greatest Hard Rock Band of All Time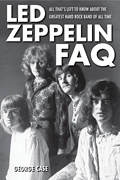 In this exhaustive and insightful reference text, rock writer and cultural critic George Case details the key names, dates, figures, and features of one of the biggest and most mythologized rock-and-roll groups of all time: Led Zeppelin. Here, finally, are the answers to the puzzles that have haunted fans for over four decades – puzzles such as the meaning of Led Zep's enigmatic album covers; the truth about leader Jimmy Page's involvement with the occult; a breakdown of the sometimes murky roots of their greatest songs; firm data on their musical instruments, live performances, and studio productions; and sordid specifics of the band's infamously debauched private lives.
But here, too, is a deeply reflective analysis of why Led Zeppelin's music has endured as long as it has, and of how Led Zeppelin's mystique has only grown in the years since their official disbanding. Placing the group in the context of their time and place, Case scrupulously compares and contrasts their achievements with those of their influences, rivals, and followers.Led Zeppelin FAQ is not only an indispensable listener's companion to a classic rock act, but a considered history of rock and roll as a business, an art form, and a worldwide social phenomenon.