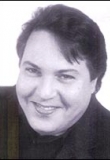 Jay S. Jacobs is a freelance writer who has published hundreds of articles in various publications, including Creem, C.D. Review, Concert News, New Review, Underground Press, Manhattan Mirror, Rock Guide, Rockpile, and Philadelphia Weekly. Jay has written liner notes for Warner Brothers and Universal Records. He is the publisher of the online entertainment magazine PopEntertainment.com
---
Wild Years: The Music and Myth of Tom Waits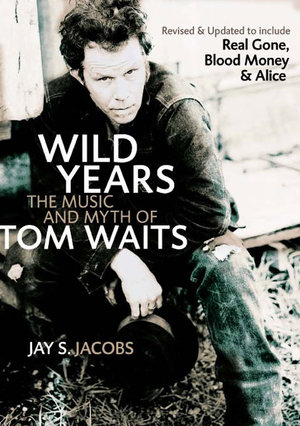 Second Edition, ECW Press, 2006
Legend. Bum. Genius. Con Man. Devoted husband and father. Myth. Storyteller. Inspiration. Drunk. Visionary. Tom Waits is all of these things.
Waits is the lifeline between the great Beat poets and today's rock & roll heroes. He's old enough to be your dad and cool enough to be your hero. One of the few truly original musicians recording today, he's also the rare singer who can actually act, and he has put together a respectable body of work in movies. Wild Years: The Music and Myth of Tom Waits retraces the long road that Waits has traveled and explores the music that made him a legend. Jay S. Jacobs looks at the towering myth that Waits has created for himself. Jacobs follows the fate of one of America's pre-eminent artists, a very private man whose career embodies a quirky array of fulfillment and loss, beauty and strangeness.
This revised and updated edition includes a new chapter, with insight on Waits's career in the 21st century thus far, as well as the most complete discography available in print. Tom's Wild Years—a poignant, revealing celebration of the man and all his myths.
---
Pretty Good Years: A Biography of Tori Amos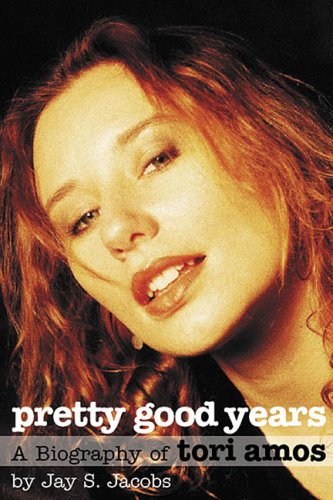 Hal Leonard, 2006
How did the shy and conflicted daughter of a minister become one of today's most important artists? Tori Amos is a unique voice in rock. She is an artist, a poet, an emotional chanteuse, a wordsmith, a pianist, and most of all, an entertainer who has opened herself up to her audience in a way most musicians would never dare. Tori Amos was a musical prodigy, so talented that she was the youngest child ever to be admitted to one of the world's most prestigious musical academies—and so rebellious that she was eventually thrown out. She is a feminist who questions the core values of feminism. She was a little girl who played piano in gay bars. She is a pioneering businesswoman. She is a rape victim who has transcended tragedy, and has drawn inspiration from the darkest incidents of her life. Tori Amos is a complex artist in a complex world. "I'm an acquired taste," she once told Rolling Stone magazine, but her fans are obsessive in their love.
Jay S. Jacobs has written a detailed and passionate portrait of this controversial, kooky, and multifaceted singer. Pretty Good Years is an honest and comprehensive look at this bracingly original performer.