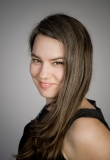 L.E. Sterling had an early obsession with sci-fi, fantasy and romance to which she remained faithful even through an M.A. in Creative Writing and a PhD in English Literature - where she completed a thesis on magical representation. She is the author of two previous novels, the cult hit Y/A novel The Originals (under pen name L.E. Vollick), dubbed "the Catcher in the Rye of a new generation" by one reviewer, and the urban fantasy Pluto's Gate. Originally hailing from Parry Sound, Ontario, L.E. spent most of her summers roaming across Canada in a van with her father, a hippie musician, her brothers and an occasional stray mutt - inspiring her writing career. She currently lives in Toronto, Ontario.
---
True Storm
Entangled Publishing, 2017
Lucy's twin sister, Margot, may be safely back with her―but all is not well in Plague-ravaged Dominion City. The Watchers have come out of hiding, spreading chaos and death throughout the city, and suddenly Lucy finds herself torn between three men with secrets of their own.
Betrayal is a cruel lesson, and the Fox sisters can hardly believe who is behind the plot against them. To survive this deadly game of politics, Lucy is forced to agree to a marriage of convenience. But DNA isn't the only thing they want from Lucy...or her sister.
---
True North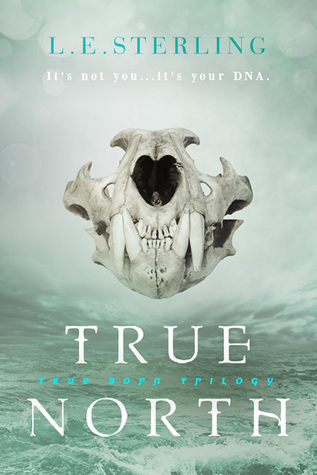 Entangled Publishing, 2017
Abandoned by her family in Plague-ridden Dominion City, eighteen-year-old Lucy Fox has no choice but to rely upon the kindness of the True Borns, a renegade group of genetically enhanced humans, to save her twin sister, Margot. But Nolan Storm, their mysterious leader, has his own agenda. When Storm backtracks on his promise to rescue Margot, Lucy takes her fate into her own hands and sets off for Russia with her True Born bodyguard and maybe-something-more, the lethal yet beautiful Jared Price. In Russia, there's been whispered rumors of Plague Cure.
While Lucy fights her magnetic attraction to Jared, anxious that his loyalty to Storm will hurt her chances of finding her sister, they quickly discover that not all is as it appears…and discovering the secrets contained in the Fox sisters' blood before they wind up dead is just the beginning.
As they say in Dominion, sometimes it's not you…it's your DNA.
"Overall, this was a fantastic, fast-paced installment to what is quickly becoming one of my favorite series, and I cannot wait for the next book!" – Olivia Farr, Goodreads Reviewer
"This book was surprisingly intense. [...] The pace kept me hook[ed], the plot was intriguing, and the tension between Lucy and Jared was palpable." - Eve Hart, Harts Romance Plus
"I liked Lucy quite a bit. She was vulnerable without being annoying, strong without being unbelievable." – Heathery, Goodreads Reviewer
---
True Born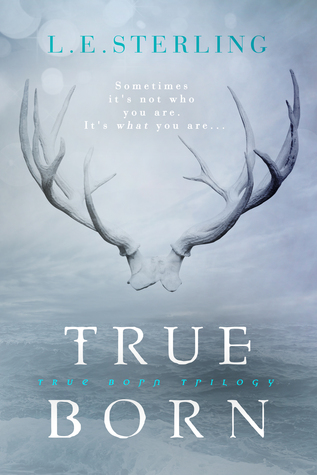 Entangled Publishing, 2016
2017 Athena Award for Excellence in Young Adult & New Adult Fiction Winner

Your fate is in your blood…
Welcome to Dominion City. After the great Plague descended, the world population was decimated…and their genetics damaged beyond repair.
The Lasters wait hopelessly for their genes to self-destruct. The Splicers pay for expensive treatments that might prolong their life. The plague-resistant True Borns are as mysterious as they are feared…
And then there's Lucy Fox and her identical twin sister, Margot. After endless tests, no one wants to reveal what they are.
When Margot disappears, a desperate Lucy has no choice but to put her faith in the True Borns, led by the charismatic leader, Nolan Storm, and the beautiful but deadly Jared, who tempts her as much as he infuriates her. As Lucy and the True Borns set out to rescue her sister, they stumble upon a vast conspiracy stretching from Dominion's street preachers to shady Russian tycoons. But why target the Fox sisters?
As they say in Dominion, it's in the blood.
"True Born gave me the feels, and I devoured the book in a few short hours. When I was finished, realizing I would have to wait for the next installment, I wished I had slowed down and savored it. But, with its pacing, I doubt I could have stopped myself, even if I had tried. Recommended for fans of Young Adult Dystopian Fiction/Urban Fantasy/Fantasy/Science Fiction." - Wicked Reads
---
Pluto's Gate
DC Books, 2013
Twenty-year old Percy Tate has always longed to live in a world of magic, but at a visit to a fortune-teller, Percy learns she's about to stumble upon more magic than she can handle. Soon after she crosses paths with a silver-eyed man she can't seem to get out of her head…and vanishes from the face of the earth.
What follows is the epic tale of Percy's voyage through the Underworld, a realm as unfathomable as the sinister red flowers that suddenly blanket its fields, bringing daylight to the land of the dead – and eternal night to earth – and as mysterious as the love that blossoms between Percy and and Pluto, God of the Underworld. Followed by her best friend Simon, descendent of a long line of spirit warriors, the three – along with an army of the dead – race across the Underworld to uncover the source of the unbalance…or risk the certain destruction of both worlds.
Wonder-filled and imaginative L.E. Sterling's sophomore novel immerses readers in a world whose existence is ordered by the tenuous balance between light and dark, and the story-filled pages of one remarkable book.
---
The Originals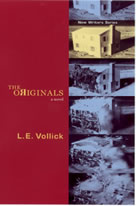 DC Books, 2002
The terror of atomic war, a paranoid arms race, a stark divide between rich and poor – in The Originals, L.E. Vollick's debut novel, Reagan-era legacies such as these are seen from the perspective of nightclub subculture and the food bank. Magpie Smith confronts a street-levelzeitgeist of fatalism in the early 1990s, bringing to life in the process a dysfunctional family of disenfranchised youth, from Benny, the self-glamorizing drug dealer to Jackson, the overprotective bouncer at the Underground.
When Jackson brutally beats a would-be thief at the club, Magpie must rethink her allegiances. Through a haze of illness, inebriation and LSD, what becomes increasingly clear is that individual interests are beginning to blow the solidarity of the Underground apart. Vexed by the disappearance of her friend and intellectual guide, PK, Magpie tries to hold things together, but is led increasingly to question the fragile foundations of both her own small world and the larger one.
"I'm not exaggerating when I say that The Originals could be the Catcher in the Rye of our generation." Hour, March 2002
"What sets The Originals apart from so many other novels about malcontent, clubbing youth – aside from the author's arresting prose – is the fact that Vollick has firmly rooted her novel in the political context of the 1980s and 1990s... In The Originals, character and context are indivisible, which makes the story simultaneously universal and deeply personal." - Paper Plates, 2003