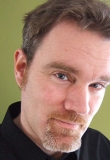 Brent Hagerman currently teaches History of Rock Music where he enjoys guiding students through the raucous musical past that at times inspired critical social change and at others reproduced racist and sexist norms. His interests in popular music are both personal and academic. As a singer-songwriter, guitarist, mandolinist and saxophonist he's played with many wonderful musicians across multiple genres (rock, blues, folk, country, bluegrass, ska, Latin, dub, reggae) and released two albums on Busted Flat Records with reggae-inspired band, the Baudelaires.
---
Bob Marley FAQ
Backbeat Books, 2018
Who is your favorite Bob Marley? Athletic soccer jock? Herb aficionado? One Love superhero? Subversive revolutionary? Sexy ladies' man? Political activist? Dreadlocked bohemian? Peace broker? Rastafarian natural mystic? Third World theologian? Streetwise ghetto rude boy? International pop star? Folksy troubadour? Reggae guitarist? Loving family man? Shrewd businessman? Bob Marley FAQ: All That's Left to Know About the King of Reggae captures these many sides of the legendary artist. Divided into four sections – the Man, the Music, the Mystic, and the Myth – this book probes each aspect of Marley's character and representation, giving readers a well-rounded look at the singer Bono called "Dr. King in dreads."
Bob Marley FAQ answers many questions of both casual and hardcore fans while offering new facts and perspectives. It provides an engaging overview of Marley's life, music, and legacy, contextualizing his career in a musical and religious mission that successfully saw him spread both reggae music and the Rastafari religion globally. Marley was more than just a rock star. As a political activist, Black Nationalist, sage, lover, and theologian, his impact has been felt in arenas far removed from the music industry. Bob Marley FAQ presents the music icon as an unparalleled 20th-century artist who, in the turbulent and often violent postcolonial era, took the struggles of the Third World to the ears of the First World using a new subgenre of music that forged Afro-Jamaican rhythms and songcraft with American popular music.