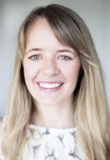 Catherine Beddall is a pastry artist based in Ottawa, Canada. After working as a graphic designer for 15 years (while honing her skills as a self-taught cake artist on the side) she made the decision to leave her graphic design career behind and pursue a career in the pastry arts. Catherine enrolled in Algonquin College's Baking and Pastry Arts program and went on to build a successful business, creating luxury wedding and celebration cakes for clients in the Ottawa area. Catherine's work has been featured in many online and print publications, including Bakers Journal, the Ottawa Citizen, and Cake Geek Magazine. She is a contributor to SugarEd Productions Sugar Art School and a Satin Ice Artist of Excellence alongside such noted cake designers as Ron Ben-Israel and Elisa Strauss.
Along the way, Catherine developed a love of gingerbread and now focuses mainly on creating one-of-a-kind custom gingerbread art. She is a two-time winner of the CMHC/Habitat for Humanity's gingerbread house competition in Ottawa, and 2011 winner of the Canadian Gingerbread House Championship, and will be releasing her first book, The Magic of Gingerbread, in 2016.
Catherine's other passion is teaching—now an instructor at Algonquin College, she teaches baking and other specialized patissier courses at the college and is committed to mentoring and sharing her knowledge with her students.
---
The Magic of Gingerbread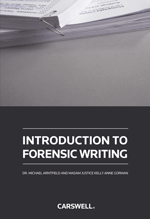 Peter Pauper Press, 2016
An award-winning pastry artist shares her secrets for creating classic gingerbread houses and a bounty of other gingerbread whimsies, including a gingerbread space rocket, robot, and chess set!