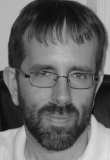 David Annandale writes fiction in a number of genres. He is the author of Crown Fire, Kornukopia and The Valedictorians (Turnstone Press), thrillers featuring rogue warrior Jen Blaylock. 2012 saw the publication of Gethsemane Hall, a horror novel, by Dundurn Press and by Snowbooks in the UK. Most recently, David has begun writing novels, novellas and short stories set in the Warhammer 40,000 universe for The Black Library.
David also writes non-fiction, contributing academic articles on movies, video games and other aspects of popular culture to such collections as Roman Catholicism in Fantastic Film: Essays on Belief, Spectacle, Ritual and Imagery; Horror at the Drive-In; The Meaning and Culture of Grand Theft Auto; and Performance and Identity: The Music of Lady Gaga. He writes film reviews for The Phantom of the Movies' VideoScope.
David holds a PhD in English Literature from the University of Alberta, where he specialized in horror literature and film. He teaches film, creative writing and literature at the University of Manitoba.
For more information about David, visit www.davidannandale.com
---
New Titles
Yarrick: Chains of Golgotha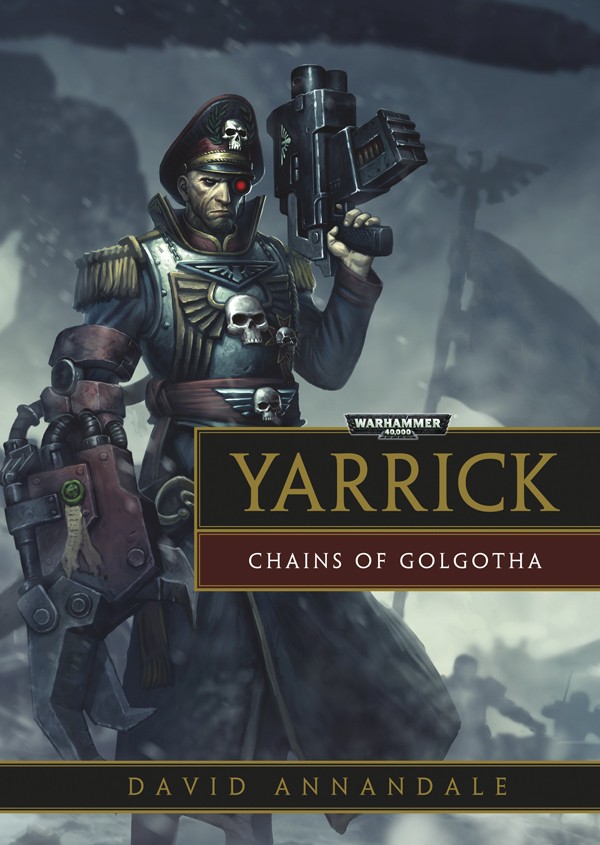 The Black Library, 2013
From the ashes of the Second War for Armageddon, a hero of the Imperium emerged. War-torn and bloody, Commissar Yarrick swore vengeance upon the beast that escaped his righteous wrath, the despoiler of Armageddon—Ghazghkull Thraka. Tracking down the ork warlord to the desolate world of Golgotha, Yarrick leads an armoured company to destroy the beast but does not reckon on Thraka's cunning. Ambushed, his army all-but destroyed, Yarrick is captured and awakes to find himself aboard the beast's space hulk facing a fate worse than death...
"David Annandale has tackled the iconic Commissar in Yarrick: Chains of Golgotha, and it is everything you wanted in a Yarrick tale. . . . Perhaps where Annandale's work truly shines is in his simplicity of description. The Epilogue of Yarrick is one of the most chilling, dynamic conclusions I've read in a long while and it accomplishes so much in straightforward prose.
. . . It's a solid story from a promising new author, and it is guaranteed to leave you wanting more." Forbes
---
The Death of Antagonis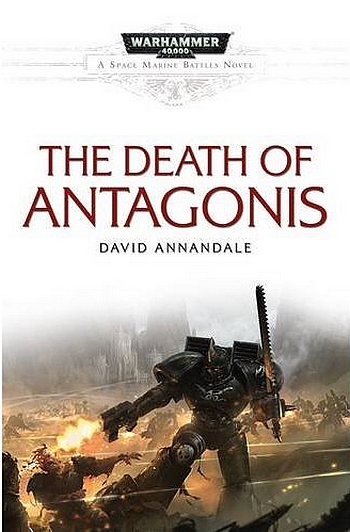 The Black Library, 2013
The Black Dragons fall upon the world of Antagonis, summoned to combat the plague of undeath that has engulfed the planet. Allying themselves with Inquisitor Werner Lettinger and a force of Sisters of Battle, the Black Dragons endeavour to save the souls of the Imperial citizens who have succumbed to the contagion. But there is more than a mere infection at play—the dread forces of Chaos lie behind the outbreak, and the Black Dragons stand in the way of the Dark Gods' victory.
"Overall, The Death of Antagonis will delight those who like the setting. Annandale has a real talent for the cinematic and the strange, and this will appeal to fans of both. 8 out of 10." Starburst Magazine
---
Recent Title
Gethsemane Hall
Dundurn Press, 2012
Gethsemane Hall is a house of great darkness, and of even more terrible illumination. It is a place where the dead walk and suffer, and where illusions die. To this house comes a group of people with conflicting agendas. A disgraced CIA Station Chief is trying to shut down a scandal. A spiritualist plans to prove that the Hall is the site of a haunting as real as it is holy. A physicist thinks he's going to debunk the legends of the house. They are all about to discover that their beliefs and dreams count for nothing at Gethsemane Hall. Only a grieving husband, desperate to know the truth of the afterlife, might see his prayers answered, but in a way that goes beyond his worst nightmares.
"Spikes of tension. Strong characters. Methodical pacing. . . . Horror writing is not for everyone, but a truly great horror novel needs these well-balanced aspects in order to make the plot really unsettling. Unsettling is often worse than frightening because unsettling sticks with you after you're done reading. Gethsemane Hall achieves that." The Winnipeg Review
Interview in Civilian Reader
---
Other Titles
Eclipse of Hope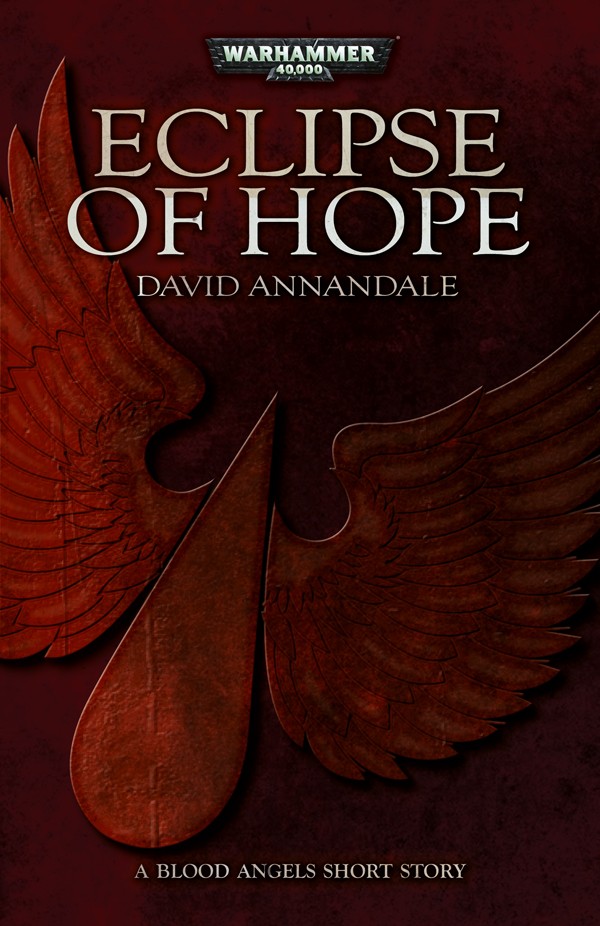 The Black Library (eBook), 2012
When Mephiston and the Blood Angels discover a world slain in a massacre that defies reason, they must unearth the cause of this mass killing but risk their own sanity to do it.
---
Evil Eye
The Black Library (eBook), 2012
A tortured prisoner on an ork warship is protected by a fellow captive. But what manner of man dares to stand up to a mighty ork? Only one man: Commissar Sebastian Yarrick.
---
The Valedictorians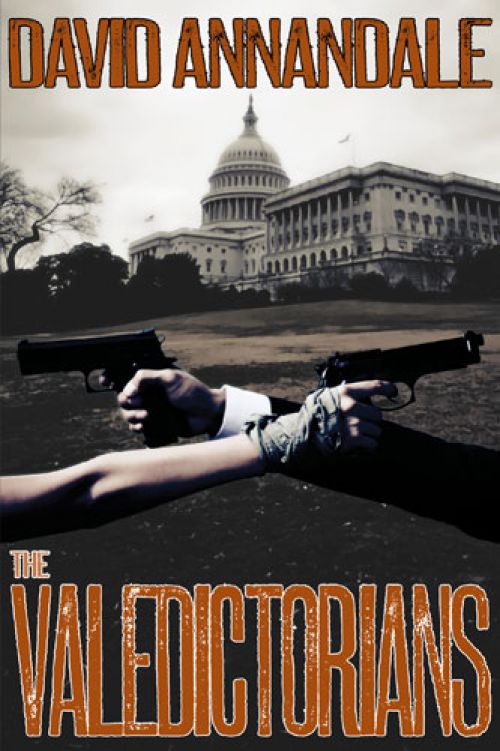 Turnstone Press, 2010
Revenge should be easy. A multinational corporation kills your family. You raze it to the ground. When it rises again, you blast it to pieces.
But Blaylock made a mistake: she showed mercy. Now, deputy CIA director Joe Chapel has gathered an army of graduates from the School of the Americas to shape the United States into his own fanatical vision. And he will stop at nothing to succeed.
However, Blaylock has more to worry about than just Chapel. Her lover Michael Flanagan, once a touchstone of humanity, now craves destruction almost as much as she does. And her mercenary allies are as stable as rabid dogs. Like it or not, they'll be needed as Blaylock and Chapel charge Capitol Hill for the most epic showdown the US has ever seen.
In this third episode of the Jen Blaylock series, Canada's most fearsome rogue soldier finishes the job she started.
This time she won't make the same mistake.
"Jen Blaylock will kick your ass!" Susie Moloney, author of The Dwelling
"Sit back and enjoy the ride." Prairie Books Now
---
Kornukopia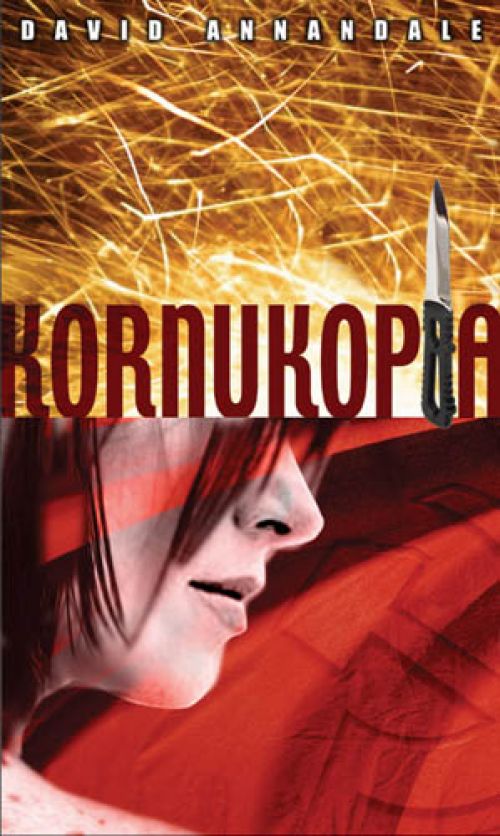 Turnstone Press, 2004
Jen Blaylock, David Annandale's Canadian-Forces-soldier-gone-rogue, is back with a new globe spanning mission, a bigger arsenal and another head-spinning body count. When Blaylock discovers that the New York mob is paying crooked cops and anarchists to cause disturbances at an Ottawa anti-globalization rally, she sees a chance to rev up her war machine once again, and heads for the Big Apple.
---
Crown Fire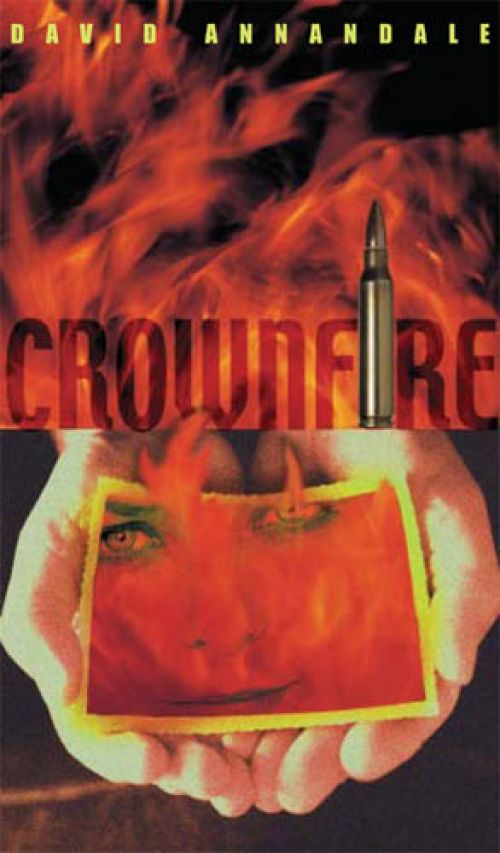 Turnstone Press, 2003
When Canadian Forces soldier Jen Blaylock's father- an investigative journalist- and the rest of her family are murdered in an attempt to cover up illegal arms sales, Blaylock abandons military life to plan her revenge against Integrated Security, the multi-national conglomerate she deems responsible.
"A top-notch read—complex and as intelligent as it is entertaining." Christopher Hyde, author of The Second Assassin and A Gathering of Saints
". . . whiz-bang, high-body-count combat and a forest fire so scary it's liable to discourage tourism in the Canadian Shield." Winnipeg Free Press
"David Annandale's savvy and savage first novel announces a top new talent in thriller fiction . . . it will keep aficionados reading late into the summer night." Edmonton Journal
---
Media
"David Annandale's Unabashed Guilty Pleasures," The Winnipeg Review, July 15, 2011.
"David Annandale—Night Table Recommendations," McNallyRobinson.com, March 11, 2011.