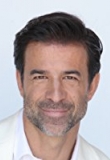 Dr. Jeremy Howick, is the author of Doctor You, a book based on his own experience and research (which includes over 75 academic publications). He is also Director of the Oxford Empathy Programme at the University of Oxford. He was recently awarded the British Medical Association Dawkins and Strutt award to pursue research on the health benefits of empathic care.
---
Doctor You: Introducing the Hard Science of Self-Healing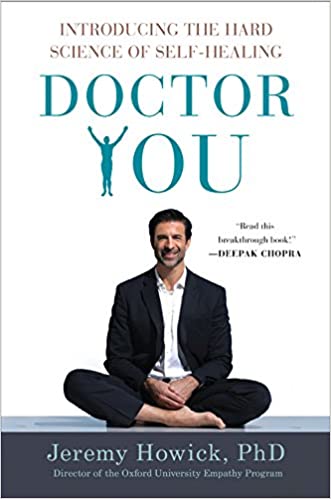 Coronet, 2017
'A timely book on a timeless problem of how body and mind interact to affect our health and well-being. Beautifully written by an international expert in the field, it challenges old habits of thinking and promises new ways of exploring what it means to live an integrated life. - Mark Williams, author of Mindfulness, Professor of Clinical Psychology and former director of the Oxford Mindfulness Centre
Twenty per cent of Americans, half of the elderly British, and two thirds of older Canadians take at least five prescription drugs per day - their lives a non-stop ritual of pill popping and trying to manage side effects. One in ten people in developed countries take antidepressants. Millions of boys who can't sit still in school are prescribed methamphetamines. Modern medicine has been overused.
Skyrocketing global healthcare costs render this overuse of medicine increasingly unaffordable. The wonders of modern medicine have also obscured the body's ability to heal itself. Your body produces its own drugs that can treat pain as well as drugs, cure some joint problems as well as a surgeon, and treat most mild depression as well as a psychologist. We've all heard of endorphins, but did you know 'endorphin' literally means 'morphine made by your body'?
Besides the body's self-healing abilities, latest evidence clearly show that states of mind affect our health. Relaxing, positive thinking, and comfortable social environments can all improve our health as much as blockbuster drugs.
Written using the latest, high quality, conventional evidence Doctor You arms you with knowledge that will empower you to make the right choices about what drugs to take, what drugs to give your children, and when you should let your body do its thing.