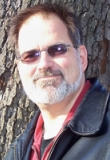 Dale Sherman received international attention in 1997 with the release of Black Diamond, an unauthorized biography on KISS that was praised by fans and band associates alike. Dale continued his interest in KISS the following year with Black Diamond 2, a reference book on the albums, books, tours and merchandise produced over the years.
Beyond KISS, Dale has written books on a variety of musical topics, such as women in rock, rock and roll urban legends and a comprehensive study of Alice Cooper's career entitled The Illustrated Collector's Guide to Alice Cooper. In 2009 he updated/expanded both the Cooper book and Black Diamond to bring them up-to-date, adding more than 250 pages of text to the titles.
Dale is currently working on a new book detailing the many oddball facts, stories and hardcore trivia about KISS for Backbeat Books, a Hal Leonard Publication imprint. He has a MBA from the University of Louisville and lives in Louisville, Kentucky with his wife, daughter and too many household pets.
---
M.A.S.H. FAQ
Applause Theatre & Cinema Books, 2016
Here's the lowdown on the unforgettable show about the Forgotten War. M*A*S*H began as a novel written by a surgeon who had been in a Mobile Army Surgical Hospital during the Korean War. After being rejected multiple times, the novel would go on to become a bestseller, leading to 14 sequels, an Oscar-winning movie that propelled its director and actors to stardom, and a multiple-Emmy-winning television series that lasted nearly four times the length of the war. MASH FAQ looks at how the novel came to be, its follow-ups in literary form, the creation of the popular movie, and most importantly the television series that transformed comedy and television in the 1970s. Included are chapters on the top-20 pranks of M*A*S*H , the cast members' careers before and after the television show, famous guest appearances, and movies shown in the mess hall. Beyond the fiction, MASH FAQ also features a brief chapter to put the war into perspective for easy referral and looks at what led to the Korean War, how such medical units functioned, and how M*A*S*H shaped our perception of the era.
---
Heaven's Portals
Dale Sherman, 2016
There's a mystery man in Diane's life; someone who has always been there, yet she knows so little about. In the end, she'll learn the truth, but what encompasses one person's heaven may not be so for all involved. (novelette)
---
Quentin Tarantino FAQ
Applause Theatre & Cinema Books, 2015
Quentin Tarantino is a man who came to Hollywood and didnt break the rules so much as make plain that he didnt even notice them. Making the films he wanted to see, Tarantino broke through with Reservoir Dogs in 1992 and then cemented his reputation in 1994 with the release of Pulp Fiction. As his fame grew, he spread his love for movies that are far from commonplace through his promotion of older films and theaters and by reviving the stalled careers of actors such as John Travolta, Pam Grier, and David Carradine. Quentin Tarantino FAQ examines the movies directed by Tarantino, the influences on his work, and the inspiration he gave to others. There are also chapters on certain recurring elements in his films, from fake product placement to the music, actors, and even cinematic moments used. The book also reviews his work in television, the articles written about him or by him over the years, his acting career, his public battles, and some of the projects he abandoned along the way. It all comes together to tell the story of a man who forged his own unique path and helped shape the way movies are made today.
---
Black Diamond 2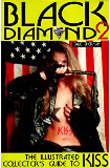 Collector's Guide Publishing, 2002
You know the stories, now look at the evidence.....After disclosing the true history of KISS in Black Diamond, Dale Sherman presents the evidence that made the band famous, their music and their visual extravaganzas. Complete discographies for the United States, the United Kingdom, Japan and Australia are featured, with extensive details for each listing. Packed with more than 300 photos, Black Diamond 2 is the one reference guide KISS fans won't want to be without....
---
Urban Legends of Rock & Roll: You Never Can Tell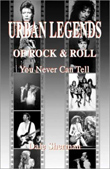 Collector's Guide Publishing, 2003
Have you heard the news?
Everyone else has!
The stories about your favorite rock and rollers and what the crazy, impossible things that they've done. And you know they must be true, because a friend of a friend saw it happen! Or, rather a friend of a nephew of a hairdresser of an Internet spy of a friend of the rock star's third cousin saw it happen. Anyway, you know these stories just HAVE to be true:
The King who faked his death and is now working as a truck driver.
The rock artist who had a couple of ribs removed to make himself more "flexible."
The pop singer who cried when seeing starving children on television because she would "love to be as skinny as that."
The "Gross-Out" competition between two superstars of the 1970s.
The infinite number of performers who are trying to convert teenagers into Satanism.
The band that found new uses for a stuffed mudshark.
And many, many more!
And, they're all true!
Or, are they?
You Never Can Tell covers the gauntlet of great rock and roll myths. From the tales that are just peculiar to legends so outlandish they can hardly be believed. From the stories made up for publicity, to stories invented to destroy a performer's career. From the beginning of rock and roll, up to the present and beyond.
You Never Can Tell is packed with incredible stories about fame, music, money, sex, conspiracies, death, and everything in between! Which are true? Which are false?
One thing is for sure - You Never Can Tell!