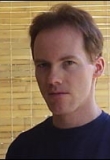 George Case is a writer on ideas and popular culture, and an acknowledged authority on the band Led Zeppelin. He is the author of "Jimmy Page: Magus, Musician, Man," "Out of Our Heads: Rock 'n' Roll Before the Drugs Wore Off," "Led Zeppelin FAQ," "Calling Dr. Strangelove," and "Arcadia Borealis: Childhood and Youth in Northern Ontario." Case has also contributed several articles to the social science journal Skeptic.
---
Takin' Care of Business: The Big Idea for Small Business by Brian Buffini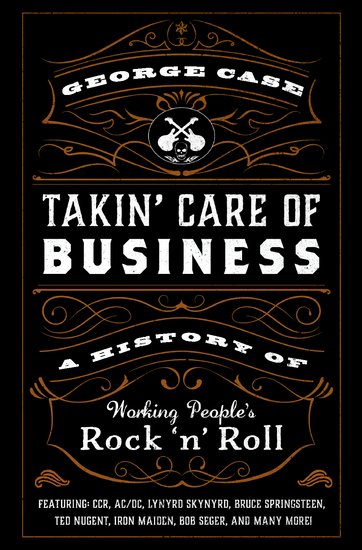 Oxford University Press, 2021
By the early 1970s, practically everyone under a certain age liked rock music, but not everyone liked it for the same reasons. We typically associate the sounds of classic rock 'n' roll with youthful rebellion by juvenile delinquents, student demonstrators, idealistic hippies, or irreverent punks. But in this insightful and timely book, author George Case shows how an important strain of rock music from the late 1960s onward spoke to — and represented an idealized self-portrait of — a very different audience: the working-class 'Average Joes' who didn't want to change the world as much as they wanted to protect their perceived place within it. To the extent that "working-class populism" describes an authentic political current, it's now beyond a doubt that certain musicians and certain of their songs helped define that current.
By now, rock 'n' roll has cast a long shadow over hundreds of millions of people around the world — not just over reckless kids, but over wage-earning parents and retired elders; not just over indignant youth challenging authority, but over indignant adults challenging their own definition of it. Not only have the politics of rock fans drifted surprisingly rightward since 1970; some rock, as Case argues, has helped reset the very boundaries of left and right themselves. That God, guns, and Old Glory can be understood to be paid fitting tribute in a heavy guitar riff delivered by a long-haired reprobate in blue jeans — but that #Me Too, Occupy Wall Street or Black Lives Matter might not — hints at where those boundaries now lie.
---
Here's to My Sweet Satan: How the Occult Haunted Music, Movies and Pop Culture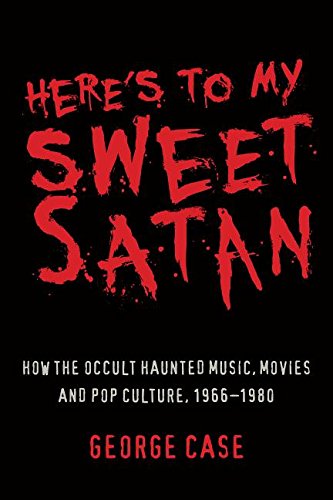 Quill Driver Books, 2016
A sweeping and masterful cultural history, Here's to My Sweet Satan tells how the occult conquered the American imagination, weaving together topics as diverse as the birth of heavy metal, 1970s horror films, the New Age movement, Count Chocula cereal, the serial killer Son of Sam, and more. Cultural critic George Case explores how the occult craze permanently changed American society, creating the cultural framework for the political power of the religious right, false accusations of Satanic child abuse, and today's widespread rejection of science and rationality. An insightful blend of pop culture and social history, Here's to My Sweet Satan lucidly explains how the most technological society on earth became enthralled by the supernatural.
---
Out of Our Heads: Rock 'n' Roll Before the Drugs Wore Off
Backbeat Books, 2010
Take a trip through rock 'n' roll's haziest, craziest period, beginning with the Beatles and Bob Dylan "turning on" in a New York hotel, and continuing on through two-decades of wonderful, colorful, history-changing music. From psychedelic Woodstock warriors like Hendrix and the Jefferson Airplane to psycho-stereo adventurers Pink Floyd; from the post-hippie bliss of Neil Young and cosmic cowboy Willie Nelson to the druggy blues of Black Sabbath and the hemp-happy rhythms of Peter Tosh and Bob Marley, Out of Our Heads gleefully celebrates music's most creative minds - and their chemically induced expansion. This is the rare book that is unafraid to bask in the groovy good times of rock 'n' roll without the politically correct preaching that has helped stifle the party. To all those who have ever listened to Dark Side of the Moon on a pair of headphones and said "Wow": this book is for you.
---
Jimmy Page
Magus, Musician, Man: An Unauthorized Biography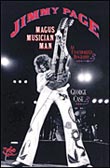 Backbeat Books, 2009
Now in paperback, Jimmy Page: Magus, Musician, Man is the first-ever biography of Led Zeppelin's legendary guitarist and producer. Never before has the story been told in such sharp detail, leaving no stone unturned, from the heady days of swinging London in the 1960s – when Page was lighting up the scene as an incendiary session man – through the bombast, beauty, and blues that is Led Zeppelin (not to mention the wanton sex and drug orgies that would come to define rock excess). Here is the story of rock's most enigmatic and influential icon.
"This biog is a cut above." – MOJO
---
Silence Descends: The End of the Information Age, 2000-2500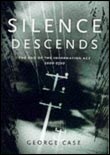 Arsenal Pulp Press, 1997
Silence Descends: The End of the Information Age, 2000-2500 is not as much a novel as it is an imaginary book of non-fiction: a history of the future, written in the year 2500--a look back at where we have yet to go. Silence Descends is a cautionary tale; it is a critique of "the Microsoft mentality"--the belief in the power of technology to save us. This is the story of how the information age goes awry, and rather than enhancing our lives, actually leads to the breakdown of society. The atomic destruction of the former Stalingrad by what will be suspected as fascist militants will become the first in a series of steps that will lead to the end of society as we will know it.
---
Led Zeppelin FAQ:
All That's Left to Know About the Greatest Hard Rock Band of All Time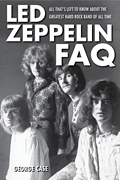 Backbeat Books, 2011
In this exhaustive and insightful reference text, rock writer and cultural critic George Case details the key names, dates, figures, and features of one of the biggest and most mythologized rock-and-roll groups of all time: Led Zeppelin. Here, finally, are the answers to the puzzles that have haunted fans for over four decades – puzzles such as the meaning of Led Zep's enigmatic album covers; the truth about leader Jimmy Page's involvement with the occult; a breakdown of the sometimes murky roots of their greatest songs; firm data on their musical instruments, live performances, and studio productions; and sordid specifics of the band's infamously debauched private lives.
But here, too, is a deeply reflective analysis of why Led Zeppelin's music has endured as long as it has, and of how Led Zeppelin's mystique has only grown in the years since their official disbanding. Placing the group in the context of their time and place, Case scrupulously compares and contrasts their achievements with those of their influences, rivals, and followers.Led Zeppelin FAQ is not only an indispensable listener's companion to a classic rock act, but a considered history of rock and roll as a business, an art form, and a worldwide social phenomenon.