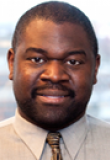 Brian Daly's basketball articles have been published by The Canadian Press, the Toronto Sun, and Le Journal de Montreal. In 2003 he launched QHoops.net, one of the first dedicated basketball websites in Canada. Brian was also a player at the university, community college, and high school levels. He lives in Vaudreuil-Dorion, Quebec.
---
Canada's Other Game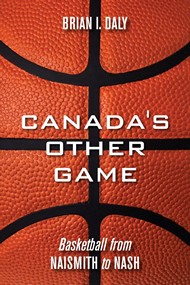 Dundurn, 2013
Basketball, the only major world sport undeniably invented by a Canadian, has ironically failed to win Canadians' hearts more than a century after its creation. James Naismith's brainchild is a popular recreational pastime in his homeland, but players with bigger dreams had better take their talents south of the border. Canadian hoops has languished in the seemingly eternal shadow of hockey, with its cannibalization of air time, advertising dollars, and corporate capital.
Faced with limited opportunities at home, as many as 50 teenagers flock to U.S. prep schools and colleges every year to chase their dreams of college stardom and, much less likely, a shot at glory in the NBA. Against all odds, a skinny kid from Victoria named Steve Nash managed to reach the pinnacle of the sport, with a whirling-dervish style that earned him two MVP awards in the world's greatest league.
Today, a new generation of Canadians stand poised to follow in Nash's path. But will their success spark a renaissance back home? This book chronicles basketball's struggle to overcome its history as a poor cousin in a hockey-mad nation.