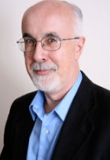 Dave Whellams worked as Counsel with the Government of Canada in the Department of Justice for several decades, with a focus on reform of the Criminal Code, addressing a wide range of issues, including high-risk offenders and anti-terrorism. His experience in criminal law and policing has contributed to his novel Walking into the Ocean, and informed Stories from the Criminal Code, a short story collection.
Dave has written extensively for newspapers on a wide range of topics, drawing on his expertise in such areas as film history, the Academy Awards, the American Civil War. A sequel to Walking into the Ocean is in the works.
Dave was born in Winnipeg, but grew up in Ottawa, where he continues to live. He is married and has a daughter. For the last twenty-five years he has played trivia every Tuesday night with the same bunch of friends. He hopes he is not entirely a creature of habit.
---
The Drowned Man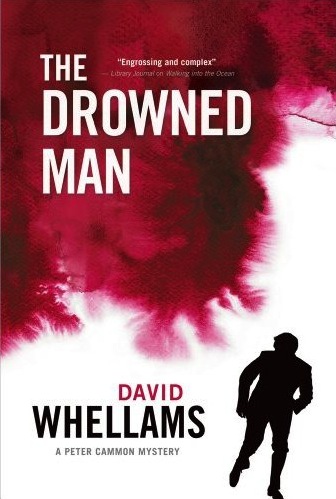 ECW Press, 2013
In this second mystery featuring Chief Inspector Peter Cammon, the veteran detective is called out of retirement once again. His assignment appears simple: travel to Canada to retrieve the body of a murdered Scotland Yard colleague. But Peter cannot resist delving into the oddities of the crime. His colleague was brutally attacked, run down by a car, and then dumped in a canal, yet the probable motive for the murder is bizarre: the theft of three letters from the U.S. Civil War era, one of them signed by the assassin John Wilkes Booth. Haunting the investigation is the beautiful Alice Nahri, girlfriend of the dead man.
The Drowned Man reacquaints readers with characters from Walking into the Ocean as well as features Maddy, Peter's daughter-in-law, whose amateur sleuthing back in England proves pivotal in cracking the case.
"Retired Scotland Yard Inspector Cammon wonders why he is needed to accompany a dead agent, John Carpenter, home from Montreal; any low-ranking individual could do the job. Quickly, he realizes that John's business in Canada doesn't quite fit into a suitable business model. John was working with people purportedly selling rare letters written by Abraham Lincoln assassin John Wilkes Booth. Someone stood to make quite a bit of money auctioning off the documents and somehow the dead agent ended up in the middle. Once Peter learns of John's elusive girlfriend, he realizes that more than rare documents are at stake. A dazzling game of cat and mouse carries him from Canada to England to Washington, DC, and beyond as a global plot unfolds. VERDICT Whellams's sophomore entry (after Walking into the Ocean) sweeps the reader away with its elaborate plot, insightful observations about human character, and genuine spy adventure. This title can be read as a stand-alone, but take my word for it, this is a series to follow particularly for Louise Penny fans and the Masterpiece Mystery set." Library Journal Starred Review
---
Walking into the Ocean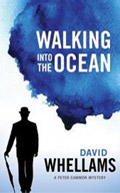 ECW Press, 2012
Walking into the Ocean is a mystery novel set in the south of Britain in 2005. Veteran Scotland Yard Chief Inspector Peter Cammon, semi-retired, is sent to the Jurassic Coast to solve what at first seems to be an ordinary domestic crime involving a local mechanic who appears to have murdered his wife and then drowned in the English Channel. But Cammon soon learns that his case is a sideshow to a series of murders along the cliffs that has stymied local police. Only Cammon perceives that his assignment cannot be completed without figuring out the serial killings that threaten the region. Ranging from London, Dorset and Devon to the island of Malta, Cammon relentlessly follows the overlapping threads of the two cases. Both investigations reach their climax on the rugged cliffs overlooking the Channel.