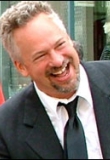 Albert Nerenberg is an award-winning director, journalist, actor, and Laughologist. Nerenberg became a prominent Laughologist, an expert on the nature and uses of laughter, after doing several years of research on a documentary about contagious emotion. He developed his own therapeutic laughter technique called Laughercize that is widely used. Nerenberg uses his breakthrough techniques of therapeutic joy working with disabled children and recovering drug addicts. He is a CBC columnist on laughter affairs.
As a filmmaker, Nerenberg has an unusual background. He learned how to shoot during a military standoff, when he had the only camera behind army lines during the 1990 Oka standoff between Mohawk warriors and the army. He got there by crawling a mile through army and Mohawk lines undetected. Since then, Nerenberg has created an original style of highly entertaining documentary on bold new subjects such as stupidity, laughter, and precognition.
Nerenberg created Trailervision, which took the new media world by storm in 1999, heralded then as a new form of entertainment—trailers for movies that don't exist. CNN called Trailervision "an international cult phenomenon." Yahoo called Trailervision "the next step in cinematic evolution." Nerenberg acts as satirical actor Max Hammer in several Trailervision films.
In 2003, Nerenberg directed Stupidity, the second largest grossing feature documentary in Canada in 2003. He has since directed several acclaimed Canadian feature documentaries including Escape to Canada and Let's All Hate Toronto. The Cinémathèque Québécoise and the Just for Laughs comedy festival honored Nerenberg with retrospectives of his early work.
Nerenberg invented the World Stupidity Awards, a comic look at the year in stupidity, often called "The Oscars of Idiocy."
For more information about Albert Nerenberg, visit:
www.albertnerenberg.com
www.elevatorfilms.com
www.laughercize.com
---
Let's All Hate Toronto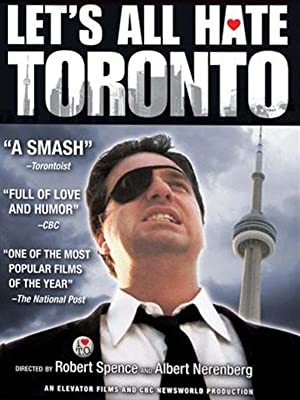 2007
Based on the hit documentary by the same name, Let's All Hate Toronto is an explosive look at Canada's love hate relationship with it's largest city and itself.