Marley Brant is the author of seven published books which have been reviewed in the New York Times, Los Angeles Times, Publishers Weekly, Booklist, Library Journal and dozens of other major publications. Her books have been the featured research in television programs which have aired on A&E, The History Channel, VH1, TBS and CMT. Her most recent book is Join Together! Forty Years of the Rock Festival.
Marley has been employed in the entertainment industry for the past 29 years as a biographical writer, music and television producer, artist development executive, publicist and author. Her entertainment affiliations are extensive and she has worked with a wide variety of rock and country artists; actors; directors; on numerous television, radio and film productions; toured with major rock acts; and assisted in the successful development of new acts.
Marley's expertise working with artists was recognized when she was appointed assistant national director of artist development and publicity/artist relations and tour coordination with Chrysalis Records working with artists Jethro Tull, Robin Trower, Rory Gallagher, Leo Sayer, Genesis, Blondie, The Babys, and dozens of others.
Later employed by Paramount Television, Marley worked closely with the cast and crews of many of Paramount's premier television and mini-series including Happy Days, Mork & Mindy, Laverne & Shirley, Taxi and Bosom Buddies. While working at international public relations firm ICPR, she was involved with films such as Costa Gravis' "Missing", "Stripes", "The Chosen", "Taps", and "Clash of the Titans", and was account executive for several television programs such as The Tom Jones Show, Fame, and Solid Gold.
Marley co-produced the album Gram Parsons and the Fallen Angels, Live, 1973, which resulted in a Grammy nomination for Gram Parsons and Emmylou Harris. She served as the co-creator, associate producer, and historical consultant on TBS' three-hour television special Outlaws, Rebels and Rogues.
Marley Brant is the author of Happier Days: Paramount Television's Classic Sitcoms 1973-1983 (Billboard Books, October 2006). She is also the author of Tales from the Rock N Roll Highway (Billboard Books, 2004), Freebirds: The Lynyrd Skynyrd Story (Billboard Books, 2001), Southern Rockers: The Roots and Legacy of Southern Rock (Billboard Books, 1999), Jesse James: The Man and the Myth (Berkley 1998), The Illustrated History of the James-Younger Gang (Elliott & Clark, 1997) and The Outlaw Youngers: A Confederate Brotherhood (Madison Books, 1992).
---
New Title
In the Shadow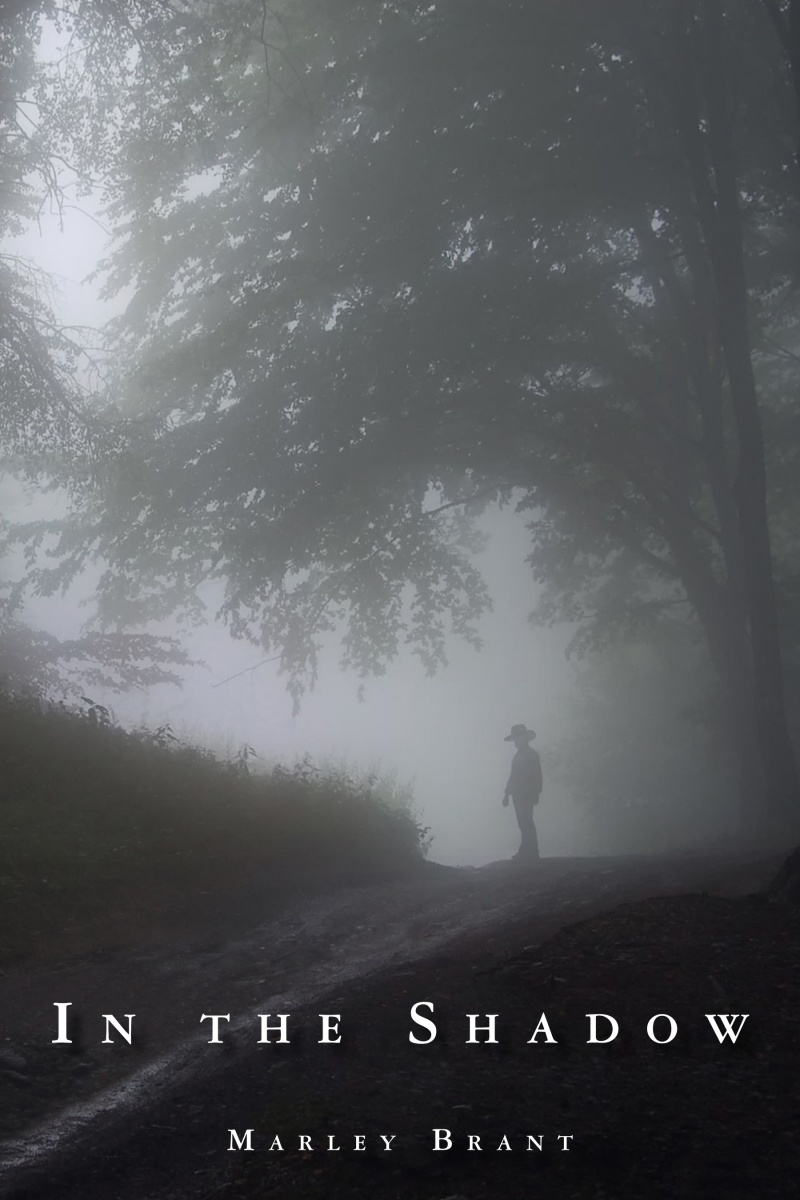 Incarnat, 2012
In the Shadow is the story of Bob Younger, the sixth of the Younger Brothers of Missouri. Bob's privileged life is irrevocably destroyed through a horrific series of events during the Missouri-Kansas Border War and ensuing War Between the States. After his brother Cole becomes immersed in the deadly guerilla force of William Clarke Quantrill, a vendetta is launched against the Youngers by men who won't be satisfied until the family's home, enterprises, land, and lives are systematically destroyed. As Bob grows into his adolescence, Cole turns to a life of outlawry to avenge those he loves and the defeat of the Confederate Cause; and the list of enemies grows longer and more determined.
The four brothers attempt to begin a new life in an unrestricted Texas but the past encroaches on Bob's efforts to start over as Cole, then his brother John, become fully immersed in their activism and greed. Despite Bob's efforts to live his own life and distance himself from involvement in their crimes, he finds it impossible to emerge from the shadow of Cole's reputation. After a devastating death, the charismatic Jesse James attempts to entice Bob with promises of retribution against those who won't allow him the opportunities to which he's entitled and for the first time Bob seriously considers the reality of what he might gain were he to live his life outside the law.
Change is nothing new to Bob and when he is not yet twenty-one, unforeseen encounters with two people may provide him with an opportunity to live the life he has always longed to live. One of them, an old friend, has a proposal that might enhance Bob's future and Bob has to make a big decision. So do his brothers. Once again the Youngers stand to be transformed by family loyalty and unprecedented events. Yet this time, Bob holds the cards… if he can only look to the future and leave behind the boy who stands in the shadow.
---
Other Titles
Join Together! Forty Years of the Rock Festival

"Join Together!" goes behind the scenes of the major rock festivals from the past 40 years, such as Woodstock, Live Aid, Lollapalooza, Bonnaroo, and dozens of other international events, to offer a unique perspective on the events and their impact on rock music and society.